OUR MENU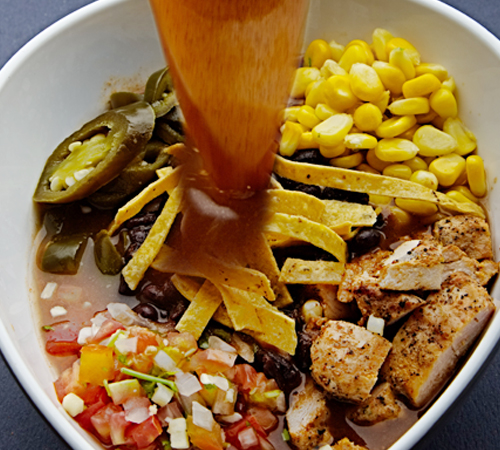 Tortilla Soup
A Bowl of rich Tortilla soup poured over your choice of protein with Black beans, corn, Jalapenos, Avacado , topped with cheese and Cilantro.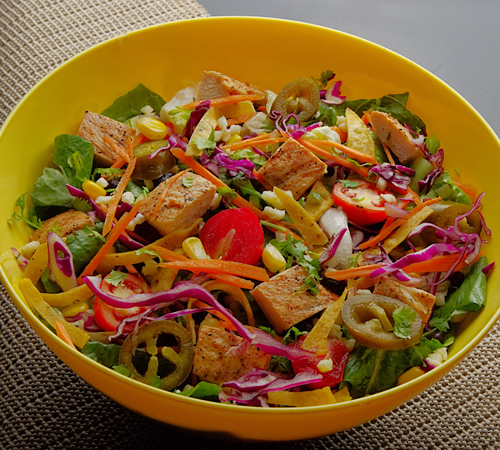 Southwest Chipotle Salad
Authentic Mexican style grilled sandwich made with Chipotle Ranch, Lettuce, Tomato, Onions , Avacado & Jalapenos.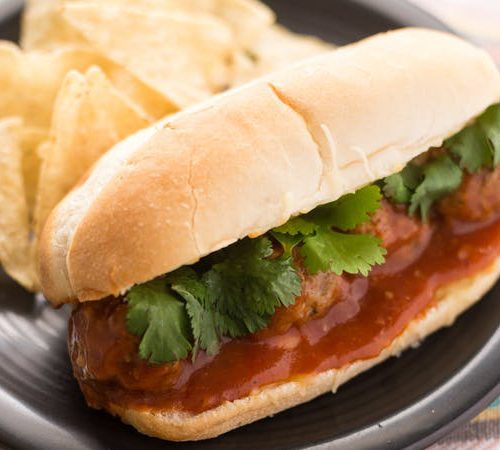 Metaballs Sandwich
Italian meatballs and marinara sauce pile into sub rolls, 4 meatballs per sub. Top with shredded cheese and place under salamander to melt cheese.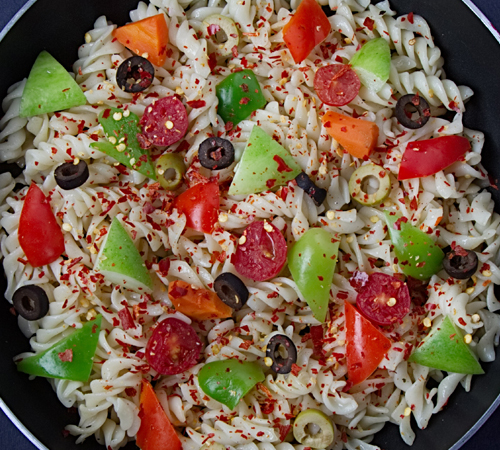 Italian Pasta Salad
Fresh Tomato's And From The Garden, Are Tossed With Olives, Bell peppers, Carrots and Penne Pasta, hen Dressed With Authentic Italian Olive Oil Dressing.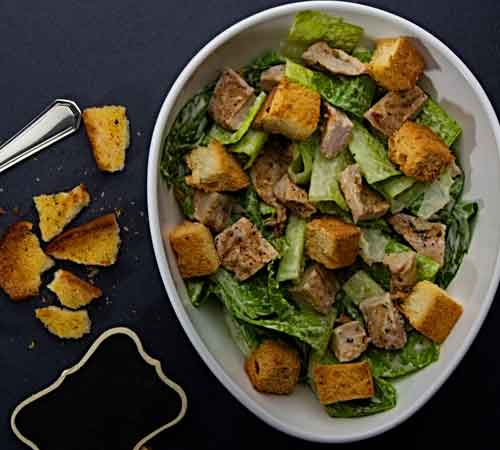 Caesar Salad
Freshly Cut Romaine Lettuce, Topped With Parmesan Cheese, Grilled Chicken And Homade Caesar Dressing.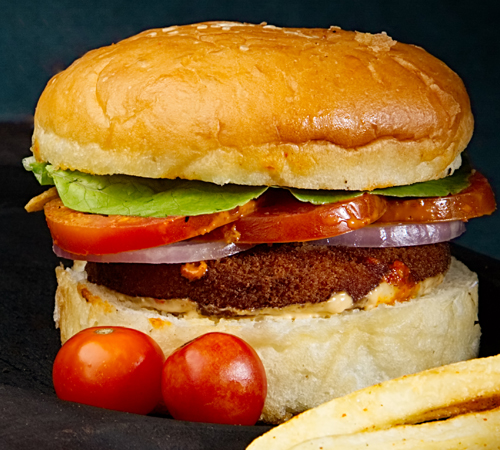 Mexican Spicy Burger